28/08/2014

A new electronic release: music inspired by a character from Shadowrun: Dragonfall. Her name was Monika Schafer and she deserved her own theme.

You can download it on BandCamp.


25/05/2014

Added a new track titled "Knob Twister" to the "Various Music Pieces" compilation. You can listen to it here. Dark IDM, electro.


11/05/2014

Hi there,

My new EP album "Multidimensional Summer" is out. It includes 6 tracks in idm/ambient genre, melodic and atmospheric electronic music. Hope you'll like it! Headphones are recommended.

The album is available on iTunes, Bandcamp, Loudr, Kroogi and Google Play.
26/01/2014

My first sound library is available for licensing. "Urban Russia" offers 5 hours of audio material recorded in Moscow and Saint-Petersburg, Russia.

All recordings are 44100 kHz, 24-bit stereo files which were selected from my personal collection.


22/12/2013

I released my music composed for the visual novel titled "Everlasting Summer" by Soviet Games. 40 music pieces in various genres, influenced by scores and sountracks of soviet and japanese animation.

You can preview and download it for free on BandCamp. Donations are encouraged.


24/04/2013

I uploaded a music piece in fantasy soundtrack style, it's called "Nobody's Secret".

You can preview and buy it on BandCamp.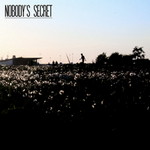 06/04/2013

Hi. I plan to start working on my next album in late spring or summer. Until then, I have to dedicate most of my time to my studies and job.

Also, I've added a rough list of games which make use of my music. If interested, you can check it here.


26/12/2012

Hello, I started a new website. It's pretty simple, just for music and essential information. Now you can get most of my works in various formats with help of BandCamp.

Today I offer you some melodic electronic music for listening. Check my first EP album "Pure" - I hope it's worth downloading.